MyPC Backup is thrilled to announce the release of the much anticipated update to our Windows desktop app (known as version 1.4.0.15) which has just been given the all clear from our devs' office. It is available to both our existing and new
computer backup
customers.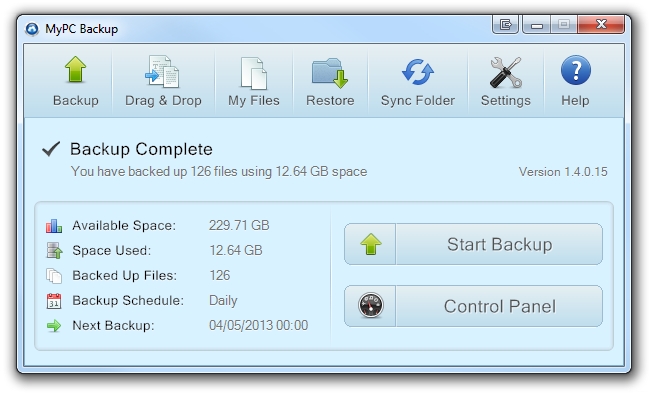 Once our customers have this new app at their fingertips, managing their computer backup world will be taken to the next level. Not only does the control panel now run even more efficiently, pushing its performance and responsiveness even further, it also offers some brand new features never seen before.
'Resumable Uploads' is one we feel will be warmly embraced by all our customers, especially those who have been with us for a while. The purpose of the feature is simple. Let's suppose you're backing up a 2GB file to your online backup account, but halfway through you suffer a power cut. You lose connection and now you've got to restart the whole upload process of that file again, haven't you?
Actually, no—not with this new feature. In fact, you won't have to re-upload any part of the file you already have done. When you re-establish your internet connection, the file will continue uploading the remaining data. Put simply: if you've already uploaded half, that means you've only to got upload the second half now.
To feel the advantages of this new updated desktop app, customers won't have to make a single click. Existing users'
computer backup
apps will be updated automatically, and new users will be supplied with the newest version when they subscribe.