As a MyPC Backup customer, one of the most invaluable features in your
online backup
utility belt is file sharing. Small or large, any file can be shared in seconds—and in a number of ways too!
To clear up any confusion about the subject—and to show just how simple the process is—today's article will show you how to share:
1. from Account-to-Account
2. Publicly
3. Publicly with a Password
4. and via Social Media
Before you do anything, you'll need to log in to your online backup account via our website. Here goes...
Account-to-Account (for online backup sharing between other MyPC Backup members)
1. Click 'View My Backed Up Files'
2. Select the device you backed up the file/folder (you wish to share) from
3. Click 'Backed Up Files' or 'Backed Up Folders'
4. Locate the file/folder you wish to share, hover your cursor over it, highlight 'Share' and click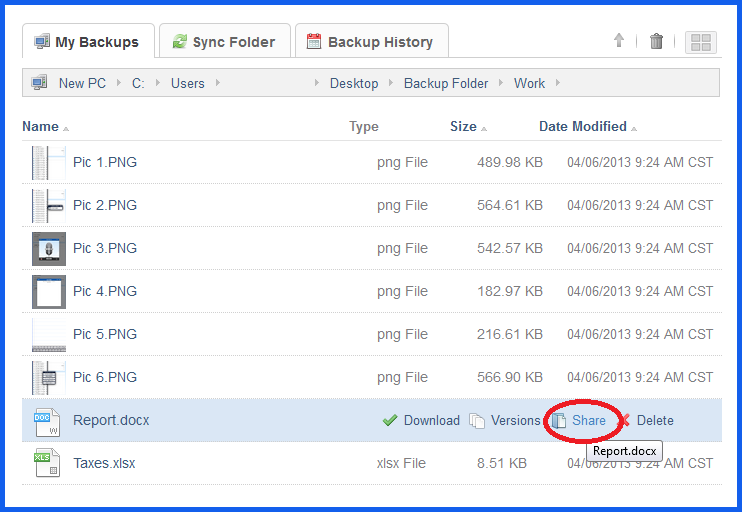 5. Make sure 'Share File' is selected, and type in the recipient's email address followed by a message if required
6. Finally, click 'Share File'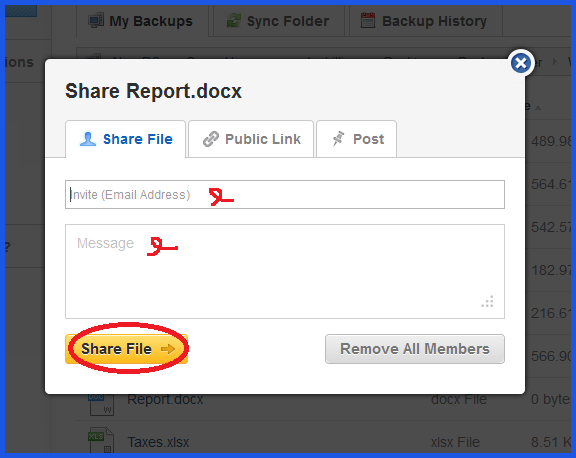 7. The recipient will now receive an email to notify them you've shared a file/folder, and will also see an alert when logged into our website on the navigation bar's Sharing tab
Public Sharing (for creating a URL link for members and non-members)
1. Instead of clicking 'Share File' from the Sharing Menu, click 'Public Link' to the right, followed by 'Create Link'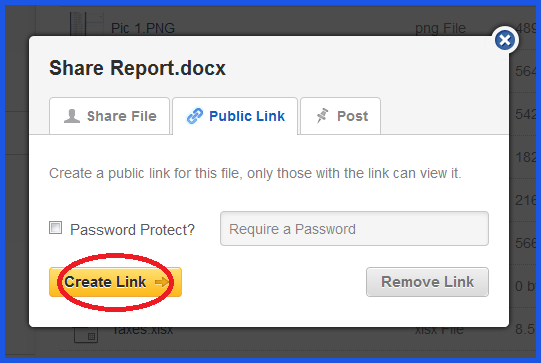 2. After the URL link appears, press CTRL + C on your keyboard to copy it
3. You can now email it to the person whom you wish to see the file/folder
4. The recipient simply needs to copy the URL link and paste it into their web browser's address bar, click 'Download File', and hit 'Save File' from the menu that appears
Public Sharing with Password (for the same as above, but with added security)
1. This time, tick the box and enter a password (be sure to remember it as your chosen recipient will require it)
2. Click 'Create Link'
3. Lastly, copy the URL link to an email and send it to your chosen recipient, along with the password
4. Just as above, the recipient can copy the URL link into a browser and then enter the password to access the file/folder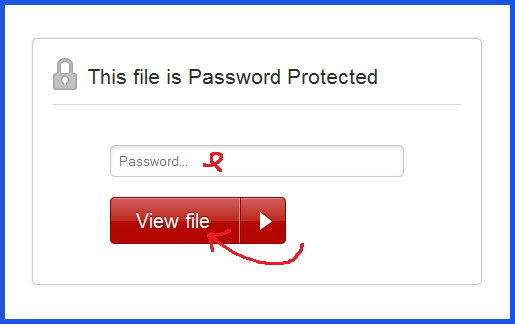 Social Media Sharing (for sharing via Facebook, Twitter, and other means)
You have the option of online backup sharing via Facebook, Google +, Twitter, Pinterest, or Email – just click the platform you wish. For example, here's how to perform a Facebook share:
1. Firstly, you must be signed into your Facebook account
2. Click 'Post' this time from the Share Menu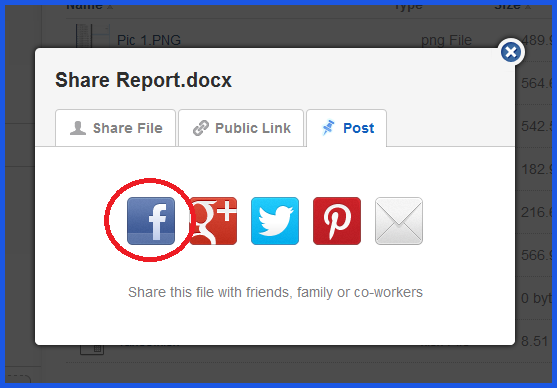 3. Write a comment, if you wish, in the Facebook Menu that appears, and then click 'Share Link'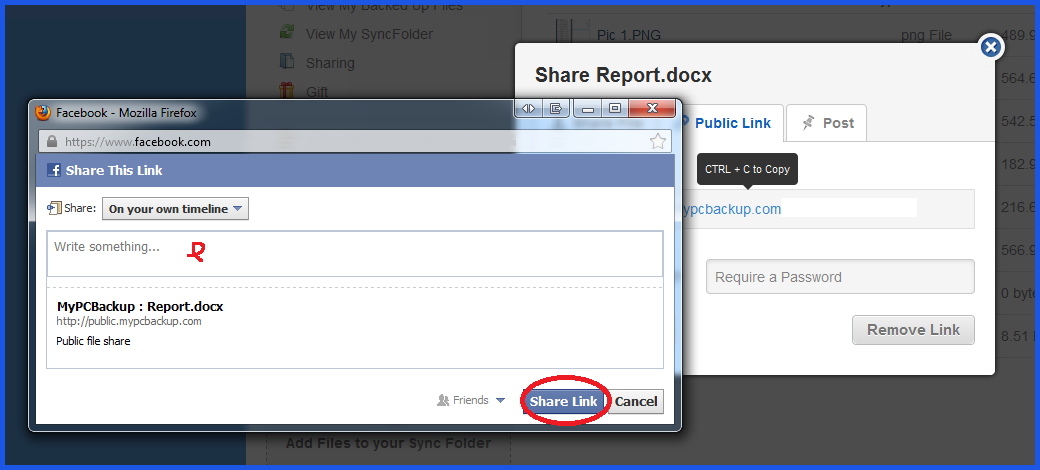 4. The file/folder is now posted on your Facebook Timeline which your peers can view and download from
Managing Your Online Backup Shared Files
If you ever feel that you no longer want a file/folder available to other users, there's always the option to un-share it. Just hover over the one of your choosing, highlight 'Un-share' and click, followed by 'OK' in the confirmation window.
The status of your shares can be seen by hovering over the file/folder and clicking the blue arrow symbol. You can also see an overview of shares which you have shared, and those which others have shared with you, by clicking on the Sharing tab on the control panel's navigation bar.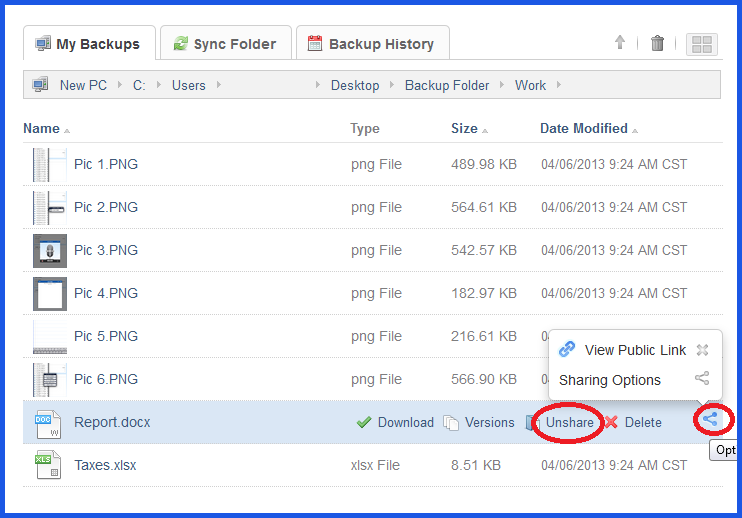 And that's it! Quick and easy
online backup
sharing – the way it should be.